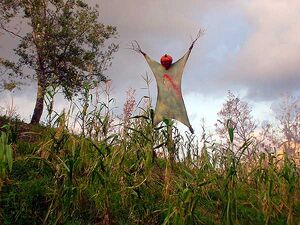 Field of Screams was one of the scarezones to took place at Halloween Horror Nights XIV. It was about a haunted cornfield, infested with ghosts and chainsaw carrying scarecrows. It was located in the Suess Backlot.
Description
Edit
Stay off the path that is twisted and worn. Where stalks all grow tattered and torn. For all those who do, stay lost and forlorn. Singing forever the Rhyme of the Corn.
Scareactors
Edit
Ghosts
Chainsaw Carrying Scarecrows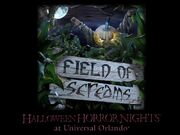 Ad blocker interference detected!
Wikia is a free-to-use site that makes money from advertising. We have a modified experience for viewers using ad blockers

Wikia is not accessible if you've made further modifications. Remove the custom ad blocker rule(s) and the page will load as expected.